2014 Cabarrus Spring Herb and Plant Festival
9th Annual Cabarrus Extension Master Gardener Volunteer Spring Herb & Plant Festival
Saturday, Apr 12, 2014 8:00am – 4:00pm
Where: Piedmont Farmers Market (518 Winecoff School Road, Concord, NC 28027)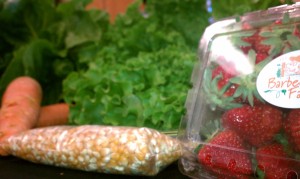 This popular event boasts unique and hard-to-find gifts, plants and gardener delights from over 85 vendors from several southern states. Held RAIN or SHINE patrons enjoy the atmosphere, selections and the early blooming season found at the festival. Over a hundred Master Gardener Volunteers along with local celebrity, David Goforth will be on site to answer homeowner questions free-of-charge.
For more information about the festival contact David Goforth .
For vendor inquires contact Vickie Julian at vickiejo@ctc.net or call her at (704)578-9071 or (704)455-7847.
Was the information on this page helpful?
Care to tell us why? Send Explanation